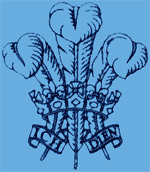 BY APPOINTMENT TO H.R.H. THE PRINCE OF WALES
SUPPLIERS OF PERFUMED CANDLES, ROOM FRAGRANCES
AND TOILETRIES
KENNETH TURNER LIMITED, LONDON
From simple posies to grand classical designs, botanical sculptures and topiaries, the name Kenneth Turner has been synonymous with the ultimate in floral decoration. After more than 20 years at the forefront in floral design, Kenneth Turner is still recognised as one of the most brilliant and original floral decorators working with flowers today, and has become famous throughout the world for his stunning creations at society balls and weddings, where he transforms the commonplace into the magical.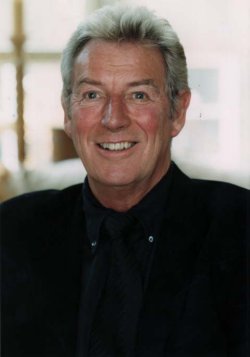 Always an innovator, Kenneth Turner was the first to look outside the world of flowers for inspiration. Using a host of natural ingredients from pebbles to vegetables, shells, lichens, herbs and driftwood as well as flowers, Kenneth creates decorations for all situations and occasions, uniquely tailoring his designs to suit each individual setting, and combining the classic beauty and grace of an English garden with drama and imaginative flair.
As a child growing up in Ireland, Kenneth Turner had always loved flowers. He studied horticulture and landscape gardening until a chance encounter led to an introduction to leading society florist Pulbrook & Gould, where he soon became head decorator. Shortly afterwards, he opened his first shop in Avery Row in 1970.
To enter Kenneth Turner Ltd. in Avery Row, London, is to encounter a fantastic floral festival. The senses are awakened by the scent emanating from the fresh flowers, pot-pourri and scented candles, and the eyes alight upon the rich colours. It is Kenneth Turner's love of flowers and nature's bounties which have provided the inspiration for a beautiful range of products for the home; candles in earthy terracotta and silver plated containers which are available in five different fragrances, as well as honey coloured candles, toiletries, accessories and his famous collection of baskets for flowers, fruit and candles.
Granted the Royal Warrant in 1996 from the Prince of Wales, Kenneth Turner's frame has subsequently taken on a new dimension. The opening of the Kenneth Turner Flower School in London's South Molton Street has expanded the company in yet another direction. The School offers one to five day fresh or dried floral design courses, some of which are timed to coincide with major floral events such as Chelsea and Hampton Court Flower Show. Kenneth Turner is currently working on a new book to be entitled Kenneth Turner's Masterclass (Secrets of a Floral Master). This follows on from his recently published series of fragrant gift books entitled Fresh Flowers and Dried Flowers, published in the UK by Weidenfield and Nicholson and in the USA by St. Martins Press.
A man who pioneered the art of decorating with dried flowers and whose signature includes innovative displays of fresh flowers accentuated with fruit, vegetables, lichens, shells, pebbles and driftwood, Kenneth Turner's ethos is to use nature to enhance the world around.
"The aim in decorating should always be to exceed expectations, to surprise and amaze the beholder, to stimulate the eye and the mind, to celebrate the inherent beauty of the natural world. Nature does not jar the eye, yet is full of surprises. If you take nature as a model and emulate her, you cannot go far wrong."